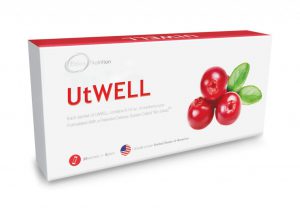 UTWELL is a natural cranberry concentrate.
UTWELL uses an active ingredient that has been clinically proven.
UTWELL is delivered by a unique, patented delivery system called Bio-Shield® Technology to protect the active ingredient as it passes through the digestive system until it reaches the lower gastrointestinal tract where it can better absorbed.